Lets see what I can do:
a) Integrating with respect to
I think the new bounds for
would be from zero to
, and I think this would give me the value of the area shaded in the graph below, by the integration: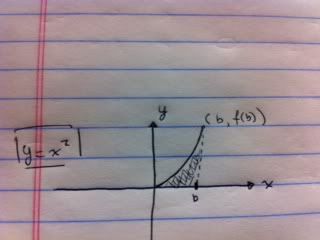 is not as straight forward because the two function do not intersect, so I'm not sure how to get the upper bound. I originally thought that if for some value 'b' they had the same
I could use that value as I drew in the graph below, but now I see that that's not possible because that would mean they are both the same function.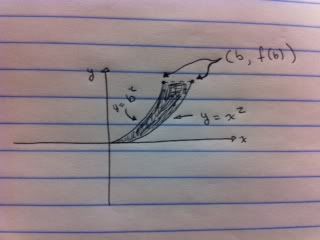 I should be able to set up the integral with what I know from the question from the question even if I don't have the bounds.
I know
and
If I solve
and
for
is
but I dont think I can say
----->
:
At any rate if I put that together I would have
which will obviously not work.
Im a mess on this one, Im going to have to think about it.